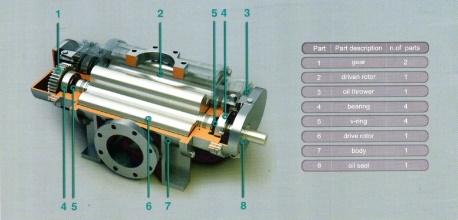 Heywel Mechanical Co.,Ltd was founded in 1980, which is the first one of professional manufacturer of two-lobe Roots Blower in Taiwan. In 1988, we started to produce three-lobe Roots Blower as it is an advanced development in field of Roots Blower's business and technology.
The group of Heywel company with the business concept of " honesty and authentication¡Bstudy and practical¡Bcontinuous development and the enterprise culture; Put full effort on every single detail even though it is a small simple thing and established persistence for products and satisfactory to our customers.
From the beginning of company to nowadays, except that we manufactured regular three-lobe roots blower, yet, we still have researched and developed in high rotation speed of three-lobe roots blowers for which are mainly used for environment protection¡Bpower¡Bchemical engineering¡Bfoodstuff¡Baqua farm; Especially used for vacuum system as the roots blower in vacuum usage. Currently we have exported our products to over 20 more countries all over the world.
We will keep improving and developing of cutting edge in the industry of roots blower and setting higher products quality goal with the development of time. We have been providing our products with the most excellent performance and price ratio. Furthermore, we will do the best to be one of professional manufacturer of roots blower and roots vacuum pump to meet market requirement.
Services Contents:
․Roots Blowers and Roots Vacuum pump products of technical support.
․The spare parts and accessories supply.
․Maintaining and Repairing service of training.
․OEM and ODM manufacture and assembly.
¡@